Chale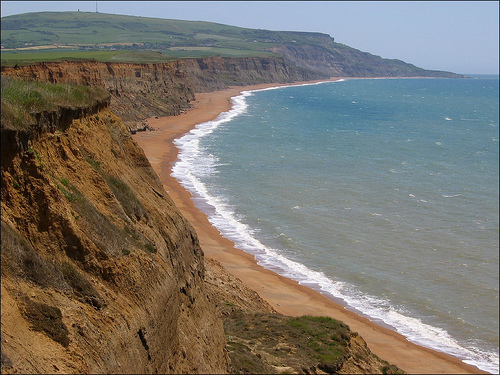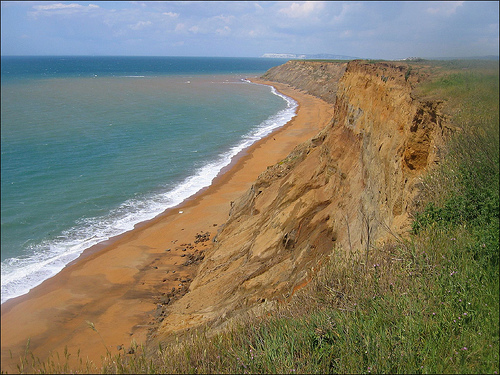 This mark can be found along the A3055, military rd running between Blackgang and freshwater bay.

There is plenty of parking in a free carpark on the seaward side of the road. A short walk to the cliff top access is via whale chine there is a sign saying "access to the beach is closed" this sign has been up for at least 10 years, ignore it.

There used to be wooden steps all the way down but due to land slides the bottom half are missing. A track being made by local anglers continues from where the steps end. This is not a venue for people with a fear of heights, also don't attempt during wet weather as the track down is very slippery.

This is an exposed,shingle beach which stretches for over a mile.Backed by impressive cliffs reaching 150 feet in height it is safer to fish here over low water if you are unfamiliar with the area,as there is a risk of cliff falls and of being cut off by the tide, also check before setting up where the high tide mark is, as in places the tide will come in to the base of the cliffs.

Also not a venue to fish when a large swell is present, and always go in company.
Chale is best known for its ray fishing with several 10lb plus specimens landed here each year.The fishing normally kicks off around April for the Rays, Mostly Small-eyed (painted) though some cracking sized undulates and the odd Blonde will turn up, plus the obligatory spotted ray.Night tides are the best but plenty are still caught during the day especially if the water is coloured. If the rays are feeding then they can be caught any state of the tide, but the last 2 hours of the flood and the ebb are the best to try. Bait should be good quality frozen or fresh sandeels for the best chance of success,but strips of mackerel or fillets of pout can sometimes be just as effective.

Rigs should be simple,a single hook,nylon patternoster or a running leger is most popular. Hooks should be strong and size 2/0 to 4/0. Conditions are best for the ray fishing when there is some colour in the water and a good sea running,during or just after a blow.

As well as rays,Chale offers pout,dogfish,bass with quite a few 10lb+ being caught each year, and the occasional turbot,cod or conger. The beach shelves steeply and a whole squid or large fillet of mackerel fish close in will account for the Bass and also a good chance of a Pollock, with many around the 4lb mark with the occasional one of double.

During the summer mackerel often venture into the shore,so its well worth taking a set of feathers with you.