A Ballan Good Night at Chale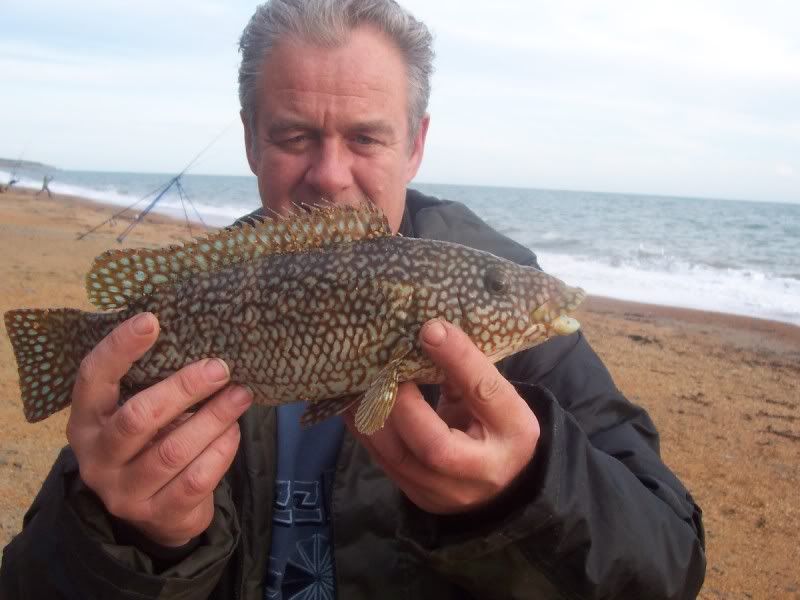 A trip to Chale Bay paid off for forum member billtrev who hooked this new site shore record Ballan Wrasse of 1lb 8oz 
Headed down to Chale last night (Friday 13th) - should have guessed that luck would be in short supply 
Was joined by Dan (Dlm09) and decided  to try a spinner and a few feathers just in case any mackie were about.
(There wasn't - but I did manage to avoid the blank early on when I foul-hooked a school bass on a feather).
Davey, Mick and Chris then appeared and set up just along from us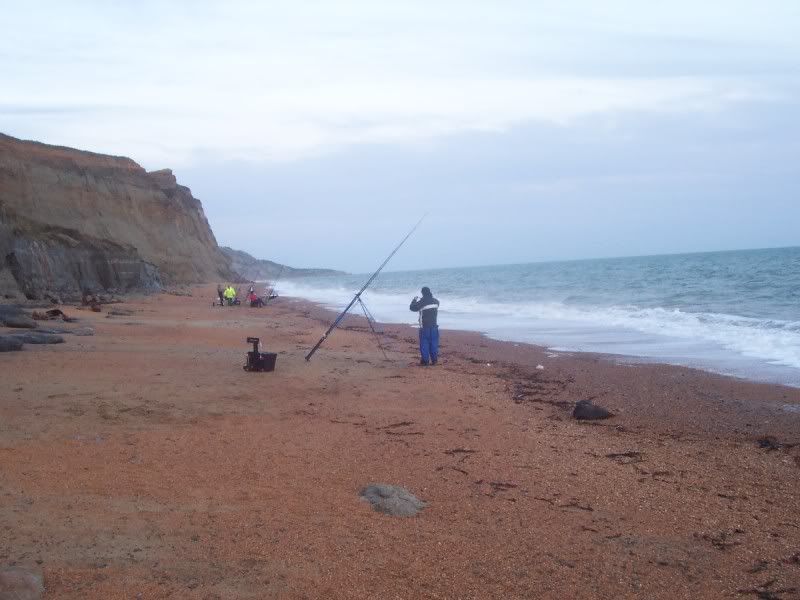 I had a couple of small knocks on rag/mackerel and decided to strike/check the bait and was pleasantly surprised to land this beautifully marked Ballen Wrasse who weighed in at 1.5 lb on the nose: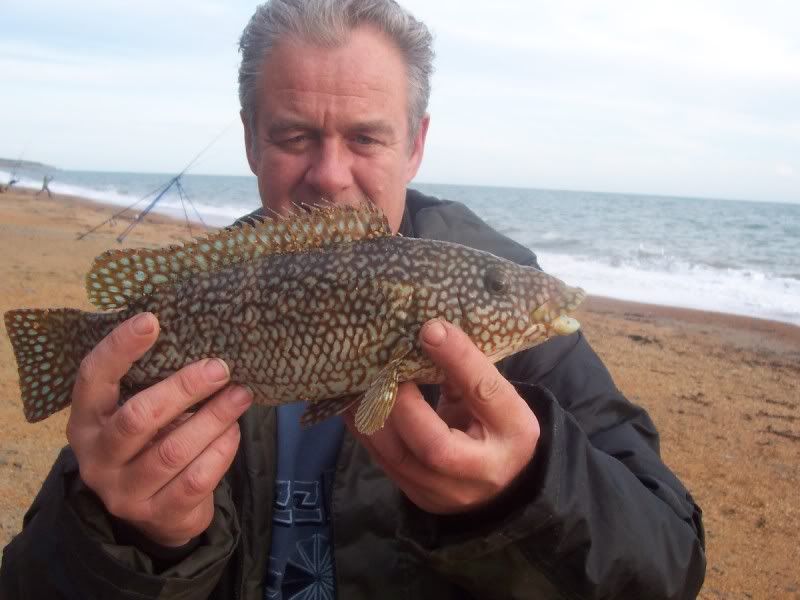 After that bites were few & far between but we were treated to a lovely sunset once again: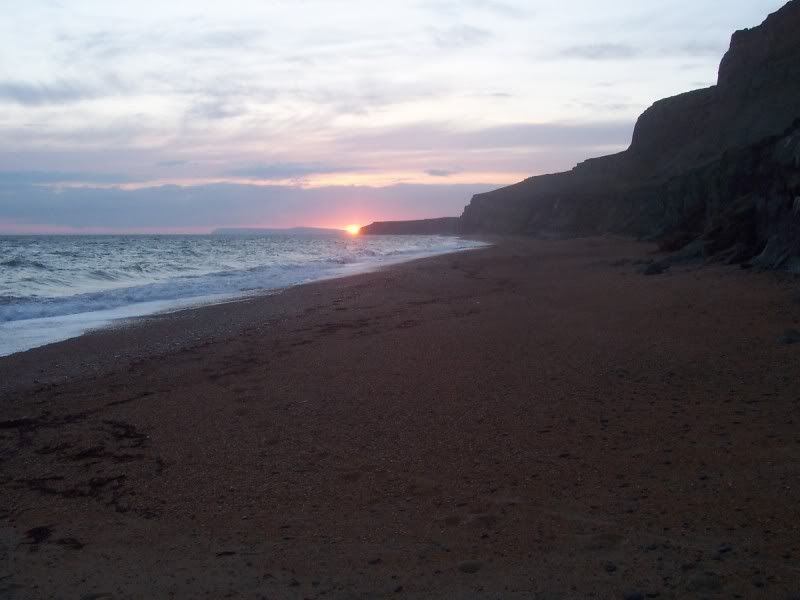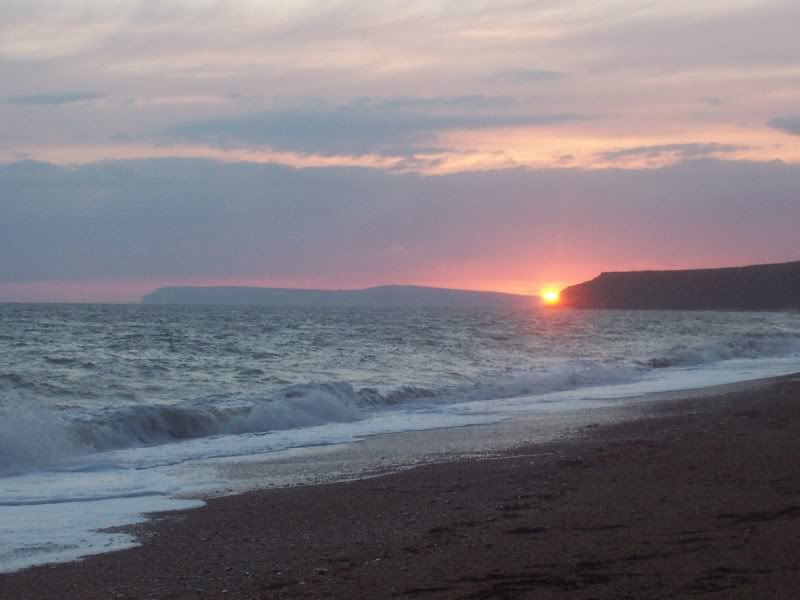 After dark, things did not really improve, the only fish of any consequence was this light coloured doggie: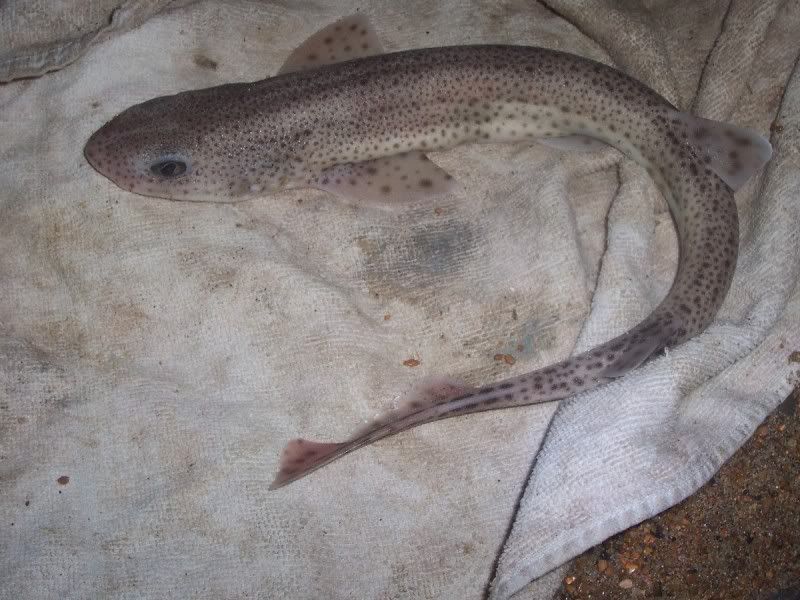 There were quite a few little pouting, and Dan especially was pulling these in like no tomorrow 
I had two fresh mackerel stolen - along with my filleting knife (presumably to cut the fish up?) by a sneaky fox - so beware if you venture down there - you might get mugged by a 4 legged fiend armed with a deadly weapon 
Dan and I left the others to it at 02-45 - be interesting to see how they fared ......